 Some doors shall never be opened. Some paths never meant to be walked.
And yet, you shall walk them for my sake, my wanderer.
You can only run away from fate for so long. Torn away from your peaceful life and thrown into a world of danger and deceit, you are at the mercy of the Seven Sovereigns of Limbo, almighty gods that have sworn to be your protectors...as long as you prove yourself useful.
Will love be the key to your freedom, or the first chapter of your downfall?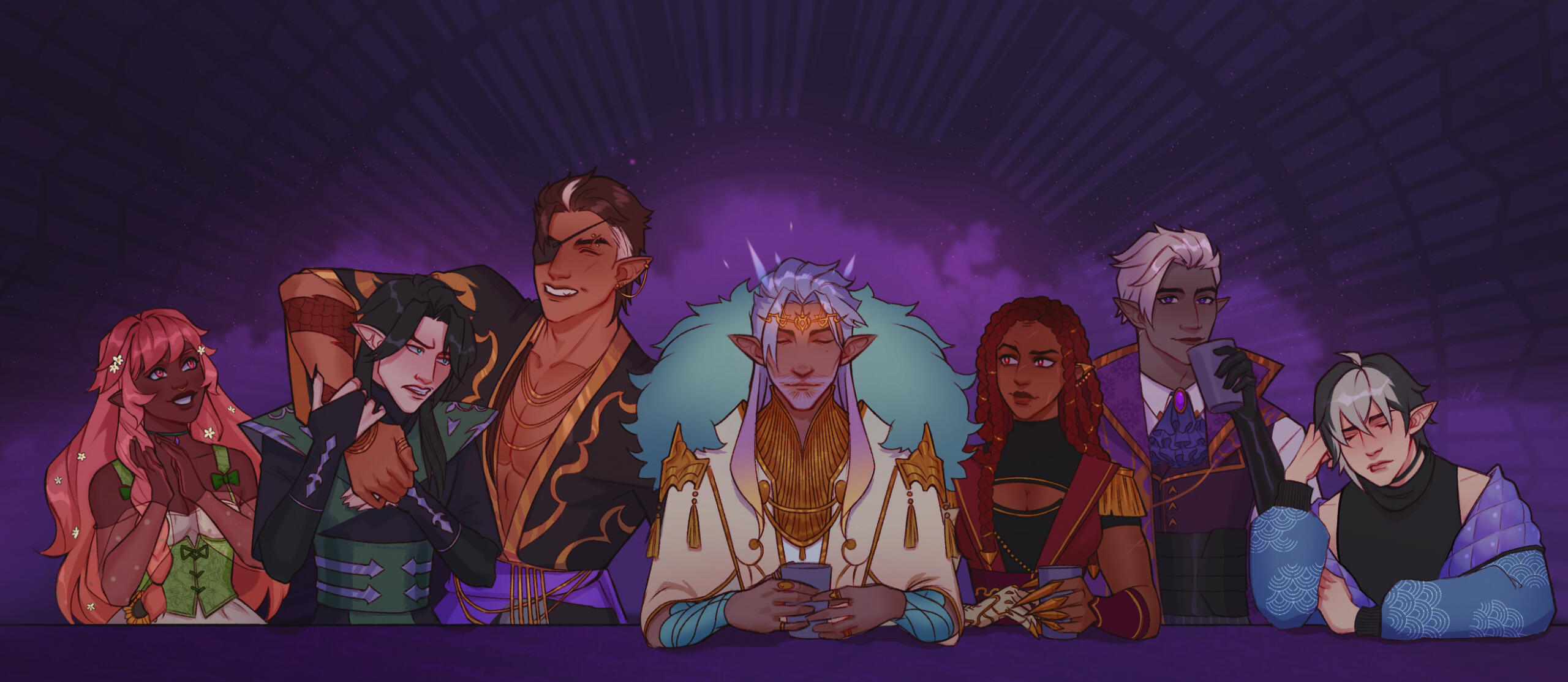 Follow us on social media for updates!

Which of the Seven Sovereigns will be in charge of your life is up to fate, but whether you fall in love or in disgrace... is up to you.
AMON
he/him - 34 yo - 2.15m (7'1'')
---
<<I wanna share everything this town has to offer with you, if you lemme show you. I promise I'll be by your side to keep you safe.>>
Lord Amon lives his life to the fullest, even if it means dragging you into the flamboyant chaos of the city he rules over.Does he have any ulterior motive to deny you his help, or is he just a bit of an idiot?
RAEYA
she/her - 32 yo - 1.88m (6'2'')
---
<<This world will do anything to bring you to your knees, human. If you want to survive, you better learn how to get back up quickly.>>
Praefectus Raeya earned her title as Limbo's protector through determination and perseverance.When her family's safety is threatened and both your paths intertwine, what will you be willing to sacrifice to save what you love the most?
GAEL
---
he/him - 29 yo - 1.93m (6'4'')
<<I would like you to trust me. Even if we are only pretending, I wouldn't want our arrangement to cause you any pain.>>
Master of the Grand Houses, behind Gael's sweet persona lies a secret that will push your faith in him to the limit.For how long can you keep your end of the bargain and pretend to be in love to save your life?
ENVY
---
he/they - 24 yo - 1.74m (5'8'')
<<It doesn't matter if what they say about me is true or not. What matter is: is it worth risking your life to find out?>>
Stripped of their name and shunned after commiting treason, the Sovereign now known as Lord Envy lives a life of solitude.Can you break the walls they have built around themselves for centuries, or will you remain a prisoner in his castle for all eternity?
ARA
---
she/her - 22 yo - 1.64m (5'4'')
<<No matter how many worlds are between us, I will remember you. The memories we've made together will always be important to me.>>
Kind and caring, Ara is ready to make your time in Limbo a good thing to remember no matter what.And yet, soon enough you find out about the darkness lurking near and realize her life may be in danger—and consequently, yours too.
XAL
---
he/him - 21 yo - 1.70m (5'7'')
<<No one in this realm cares. About you, about me, about anything. So maybe we could just...care about each other, instead.>>
As the youngest of the Sovereigns, no one expects anything from Xal, not even himself.However, under that mask of indifference hides a gentle soul desperate for someone to believe in him—if you can make your way into his heart.
FATHER PRIDE
---
he/him - 52 yo - 1.80m (5'11'')
<<As brief as our time together may be, you have changed this timeless life of mine more than I could have ever dreamed of.>>
God and creator of Limbo, Father Pride watches over the peace and well-being of his realm.The life of a god can be solitary, though. When he welcomes you with open arms, his kindness draws you in...and a perturbing omen makes you stay.
FREQUENTLY ASKED QUESTIONS
What is the game's rating?
Lost in Limbo is rated +17 (Mature) and includes topics such as mild horror, implicit and suggestive sexual scenes and discussions, sensitive topics such as toxic family relationships, anxiety, depression, depictions of alcohol / drug use, suicidal thoughts, etc. Each route will have content warnings available for the player.
When will the demo be released?
We do not have an official release date, but we are hoping for the demo to be available in late 2023 / early 2024.
Which platforms will the game be released on?
Both the demo and full game will be released on Itch.io and Steam. Platforms such as mobile / Nintendo Switch will depend on funding.
Is the Main Character customizable?
Yes! You can choose Lost in Limbo's Main Character's pronouns, name and last name. A character creator will be added as a stretch goal with our Kickstarter release.
How much will the final game cost?
The full game will retail for approximately 25 EUR.

Ravenstar Games is a four-person indie developer studio based in Valencia, Spain, formed by lifelong friends with a passion for videogames and a single dream; working on what makes us happy by creating the games we want to play. At Ravenstar Games, we focus on creating investing, rich and mature stories set in fantasy worlds of our own creation, driven by a cast of diverse and relatable characters. Our games include LGBT+ characters and themes, and that is not negotiable.We are currently working on our first project, Lost in Limbo, a dark fantasy-romance visual novel.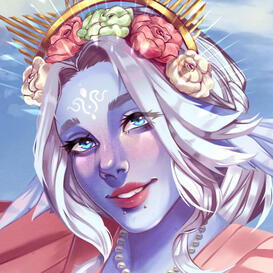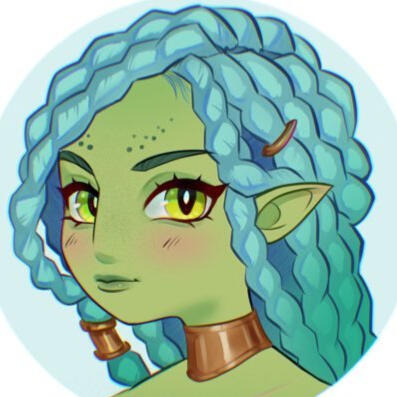 Seyl
Director | Writer | Programmer
any pronouns
Full-time artist, full-time romance and drama goblin writer. Good at worldbuilding and storytelling, sources say.
She loves classic tropes, well-written clichés and making her characters miserable.
Rachel
Lead artist | Sprite artist | Background artist
she/her
Full-time artist (can you see the pattern here?), Rachel is in charge of our Hot Characters Quality Department. Marvelous concept artist and insanely good at rendering.
Kayden
Character artist | Background artist
he/him
Artist with a liking for birds, especially crows (Ravenstar, get it?). Kayden brings those twists and sparks to turn a decent design into something memorable.
Astro
Background artist | Creature design
he/him
Artist (see?), Astro is by far the only one who can do basic math. Expert at bringing concepts to life flawlessly and at finding solutions for any problem.
Homing ravens services are not available at the moment. We are sorry for the inconvenience.
Want to work with us? Have a question? Send us an email!
We'll get back to you as soon as possible! ♡
Factsheet
---
Developer:
Ravenstar Games
Release date:
TBA
Platforms:
Windows / Mac / Linux
Rating:
+17 (M)
Website:
ravenstar.games
Contact:
gamesravenstar@gmail.com
*This presskit can be subjected to changes in the future.
DESCRIPTION
---
Take the role of River Winchester (full name and pronouns changeable), a human dealing with common-life problems, as you find yourself trapped in the mysterious realm of Limbo.Try to survive and go back to your family with the help of the Seven Sovereigns, gods who rule over Limbo and have sworn to be your protectors...even if their intentions may be completely different.
FEATURES
---
7 love interests with unique routes

Customizable first name, last name and pronouns of the Main Character (she/her, he/him, they/them)

Multiple endings

Different choice-based systems that affect the story, the relationship with the love interest, and the Main Character's personality

High quality animated backgrounds and character art, and a diverse cast of supporting characters

A compendium containing useful information about the world and characters, unlocked by the player during playthrough

A captivating and immersive fantasy world to discover

A mature, sex-positive, asexual-friendly experience regulated by consent checks (non-explicit content)